Custom Vinyl Stickers San Antonio Tx
La Luz Printing Company is now Minuteman Press San Antonio | NW Medical Center San Antonio TX | Custom Vinyl Stickers San Antonio Tx | Minuteman Press offer an array of products and services local to you in deep in the heart of Texas! San Antonio's own Minuteman Press is here for you. Come get your custom vinyl stickers here at Minuteman Press. Our stickers are fun to hand out at events or conventions or you can put your logo on things like prizes and water bottles. Come on by our office and we'll give you a quote on your custom cut stickers, or visit us online at laluzprinting.com. We offer a variety of options of printing services and products with full color digital printing. We offer custom prints to local San Antonio business owners at the same price as national online companies.
Keep your business local in San Antonio. We will be happy to help you decide on a finish or answer any questions. You can always reach us at 210-690-5585.
Fill out the form below so we can get a quote started.
Expect to hear back from us with more information.
Thanks! We'll in be in touch shortly.
This field is required
This field is required
This field is required
This field is required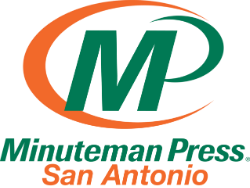 ---
San Antonio's #1 Top Rated Printing Company
Minuteman Press San Antonio is top rated among our customers.
Check out Google Reviews.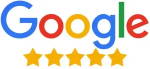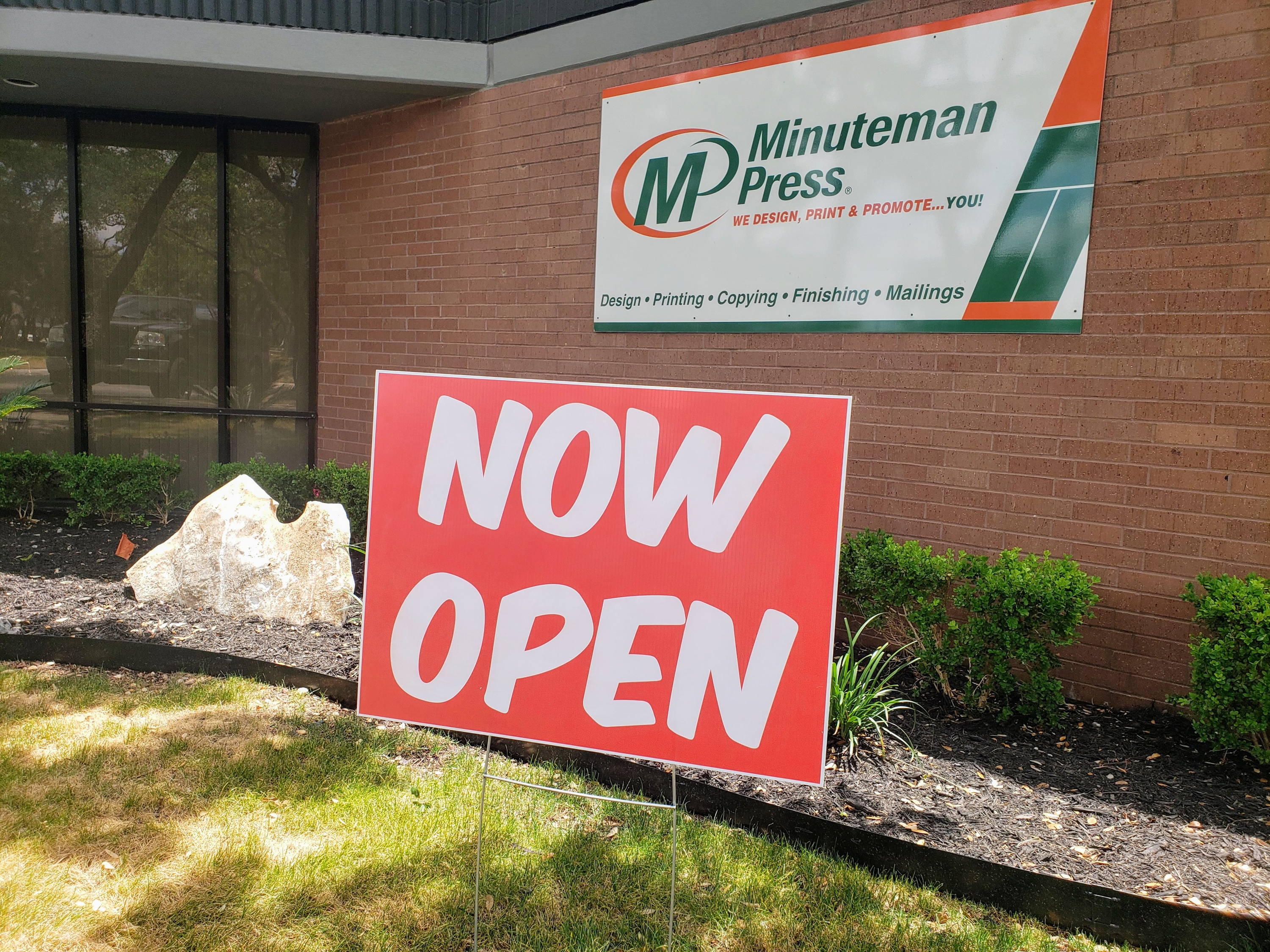 ---
About Us | Minuteman Press San Antonio TX
Minuteman Press has been helping San Antonio business owners for over 30 years. At Minuteman Press, We Are The Modern Printing Industry™ and we specialize in meeting the growing needs of today's business professionals.Take a minute to learn about all the things we can help you.
We have 2 locations to serve you. Call us at 210-690-5585
We Design, Print and Promote You!
Custom Vinyl Stickers San Antonio Tx
La Luz Marketing Group is a San Antonio Printing Company providingSan Antonio, TX business owners with local printing services in San Antonio TX. If you're looking for signs and banners come check out LaLuzPrinting.com for our next day banners and our great deals. Our printing services such as business cards, door hangers,  plastic business cards, business cards, postcards, flyers, banners and much more. Our experts specialize and offer the following services:Print Shop,Sign Shop,Promotional Products Supplier,Commercial Printer, Banner Services, Digital Printer,Marketing Consultant,Embroidery Service,Screen Printer, T-Shirt Printing,  Graphic Designer,Printing Servicesand Custom Flag Store. Our excellent customer support team is looking forward to serving you. For further information get in touch with us at: 210-690-5585
Custom Vinyl Stickers San Antonio Tx
Since 2008, we have been helping San Antonio business owners with fast, quality decals at a great price. Contact our San Antonio office or view our options on our site. Once you're ready to place your order, you can do it online or call us for help. We pride ourselves on offering quality business cards in San Antonio.
Custom Vinyl Stickers San Antonio Tx Video