La Luz Printing Is Now Minuteman Press San Antonio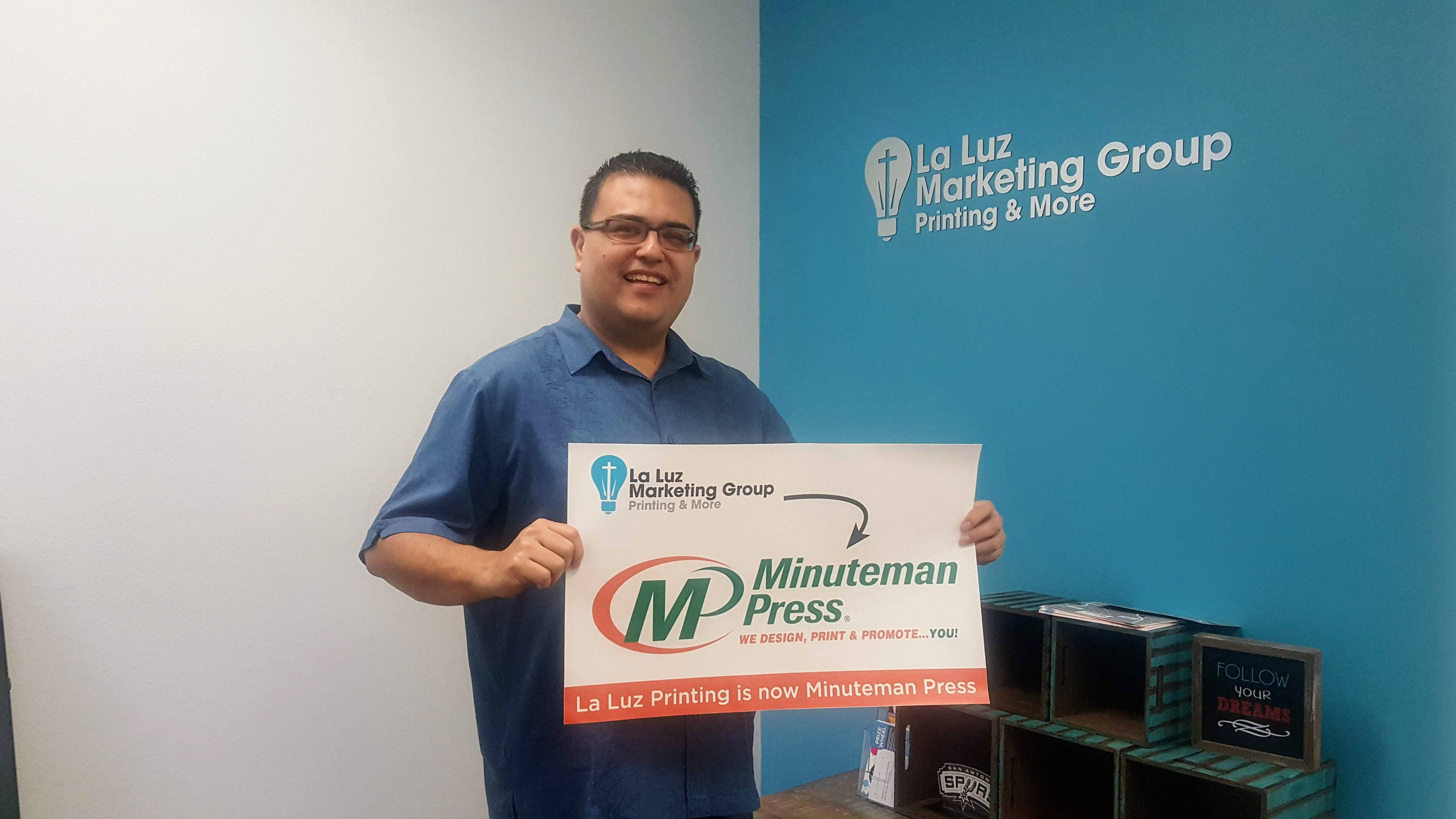 Dear La Luz Family Member,
Back in 2017, we purchased the Minuteman Press printing franchise in NW San Antonio. This acquisition allowed us to rapidly grow our printing division by offering more quality products and services to our customers.
I'm happy to announce that we are combining our teams to better serve you in 2019. This move will allow all team members to work together under one roof and focus all marketing efforts under the Minuteman Press San Antonio brand.
This means enhanced capabilities, efficiency and convenience for you, our valued customer. We have exciting plans coming up and look forward to sharing them with you very soon! In the meantime, we will be moving to our new home at 12001 Network Blvd., suite 120 and closing our Nakoma sales office.
We will continue to offer our local delivery service and our top-rated on-line store will remain "business as usual" but now under the Minuteman Press brand.
A new season is here and we look forward to serving you soon. Thank you for being a valued customer.
Ignacio "Primo" Duran
Minuteman Press San Antonio